Preston Limos For Hire
Big Slo Limo Hire Preston's choice of smartly prepared stretched limousines offer unrivalled luxury at extremely competitive rates. Remember, unlike many limos on UK roads every vehicle in our range is 100% legal and insured for hire - don't risk your safety or let your party plans end on a sour note. Book with us, sit back and relax as our smart, experienced chauffeur drives you in style and comfort to your destination.
Chrylser 300 'Baby Bentley Limo' (8 seats)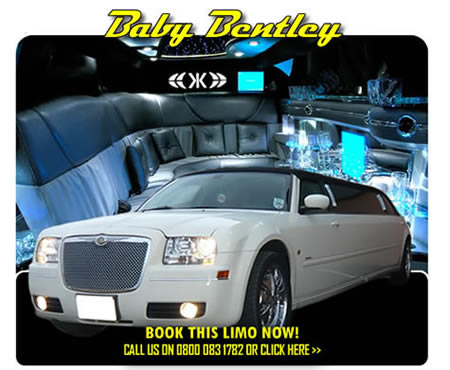 Chrysler's most prestigious offering to date, the 300 series has earnt the nickname 'Baby Bentley' and with good reason. With Bentley styling and great presence our 300 series limo includes neon blue lighting and charcoal coloured fittings.
White Lincoln Town Car (8 seats)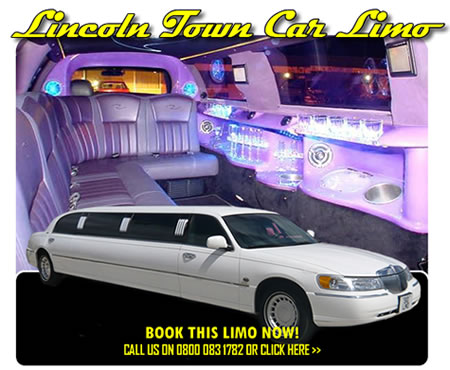 Modern Lincoln Town Car limousine with traditional styling, suitable for leisure and business bookings.
Pink Lincoln Town Car (8 seats)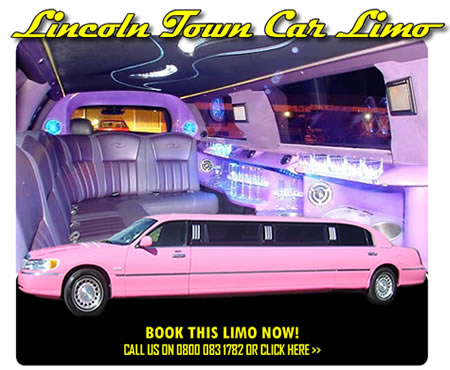 Perfect for proms, hen nights and girls' nights out!
16 Seater Hummer H2 Limo (16 seats)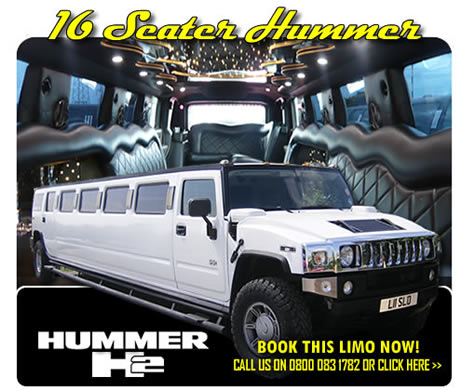 16 seater limo with COIF certificate and leather seatings, VIP bar area, full audio/visual entertainment system.
Silver Lincoln Navigator (12 seats)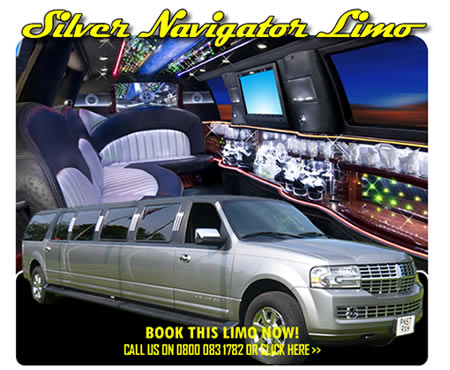 Lincoln Navigator in silver with leather seating, TV units, DVD player, CD sterero, fibre optic lighting, bar, tinted windows and alloys.
Ford 4x4 Pink Limo (14 seats)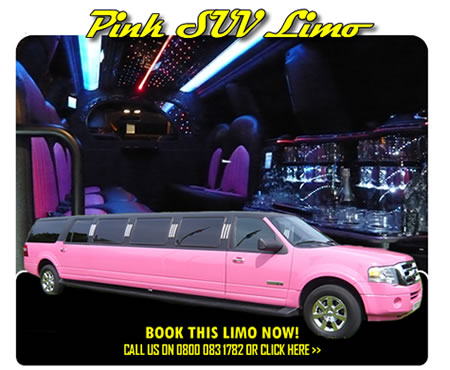 Includes leather seats, TV, DVD player, CD player, fibre optic lighting, bar, tinted windows and cool alloys for a taste of the celebrity lifestyle!
Black Ford 4x4 (12 seats)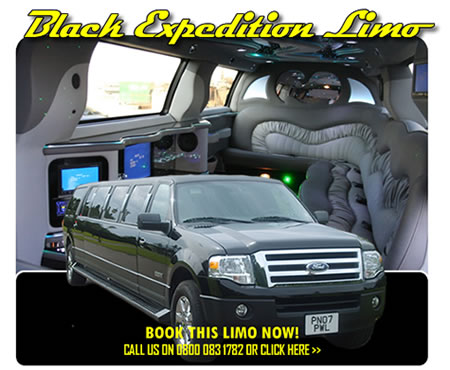 Available for upto 12 passengers per journey, the Ford 4x4 also includes flatscreen TVs, VIP bar area, funky disco lights, tinted windows, mirrored ceiling and excellent sound system!
Silver Ford 4x4 (12 seats)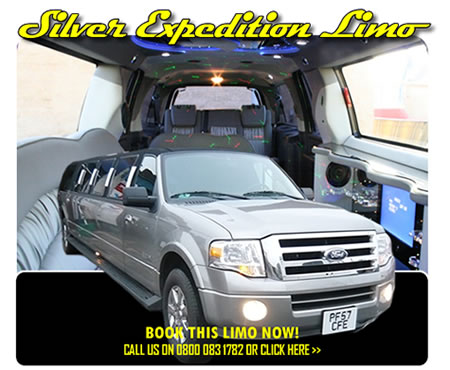 One of the latest additions to our fleet, licensed for 12 passengers and includes outstanding audio/visual entertainment including TVs, DVD player, CD player, bar area and colour changing light system.
White Ford 4x4 (14 seats)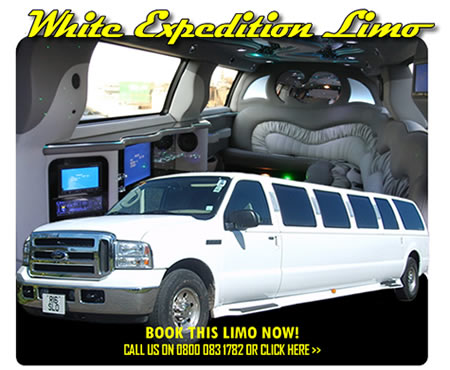 14 seater 4x4 limo with touch-screen controls, flatscreen TVs and DVD player, CD stereo, disco lights, bar area and air conditioning!
White Lincoln Navgator (12 seats)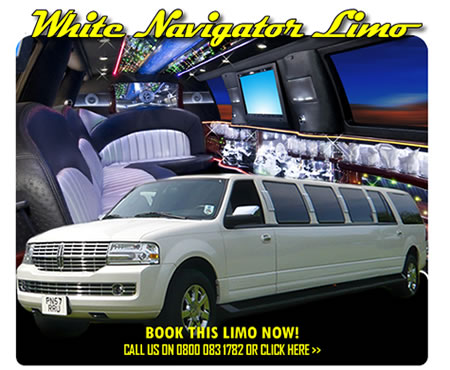 Our stretched Lincoln Navigator holds a maximum of 12 guests in the best luxury!
To find out more and book any of our amazing limousines please us on 0800 083 1782 (FREE FROM LANDLINES) or fill out the limo enquiry form and we'll get back to you with a great deal!