Pink Limo Hire Preston
Luxury Lincoln Town Car Pink Limo (8 seats)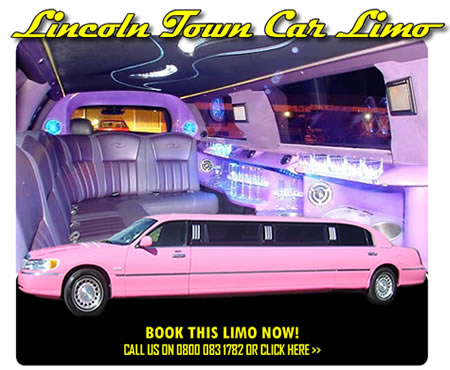 Luxury 4x4 Pink Limo (14 seats)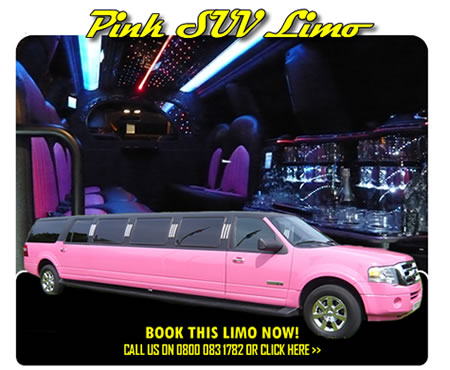 Our range of modern pink limos ensure that your party will be the centre of attention when you arrive at your chosen destination! Get that celebrity feeling as you're spotted stepping into or out of either of our gorgeous limos in pink! Both pink limos are equipped to the best standards with no shortage of luxurious, fun features.such as fibre optic colour changing lights, comfortable leather seating, TV units, DVD players, CD stereo and amazing speaker systems. Once you've stepped aboard why not pop open the bubbly and celebrate a great night on the town using the clean set of champagne flutes. Every booking includes a smartly dressed chauffeur and both styles of limo are fully legal for hire.
Hiring a pink limo is a fantastic way to travel for a hen party, birthday, school prom or girls' night on the town! Put the tunes on, turn the lights up and enjoy a nightclub atmosphere as you hit the road.
We hire limos in Preston, Leyland, Weelton, Astley Village, Broughton, Greater Manchester and across Lancashire so please call us for a super competitive quote on 0800 083 1782 (FREE FROM LANDLINES) or fill out the limousine enquiry form and we'll get back to you in a short while.